HOME »
Case
»
Monorail Runway Cranes
Monorail Runway Cranes
LD Monorail Runway Cranes
Safety is the most important issue for Monorail Runway Cranes. To ensure the safety, the following safety devices are equip in Monorail Runway Cranes.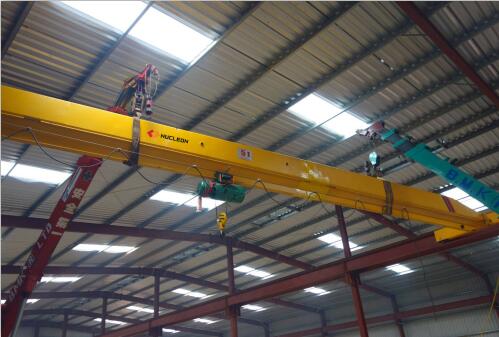 Monorail Runway Cranes traveling limit switch.
Weight overload protection device.
Lifting height limit device.
Voltage lower protection function.
Phase sequence protection function.
Emergency stop function.
Rain cover for outside hoist, driving units, electric cubicle.
Warning indicator: flashing lights and warning sounds.
Wireless infra-detector for anti-collusion.