HOME »
Case
»
Nucleon Brand Monorail Crane
Nucleon Brand Monorail Crane
Nucleon Brand Monorail Crane
This kind of electric hoist Monorail Crane with a thoughtful price is widely used in workshop to do many kinds of lifting work. The electric hoist Monorail Crane is characterized by more reasonable structure and higher strength steel as a whole, used together with CD model electric hoist as a complete set, is it light duty crane with a capacity of 1ton to 20tons. The span is 7.5m-28.5m, working grade is A3-A4, working temperature is -25-40 degress.  LDZ overhead Monorail Crane is composed of girder weld by steel plate and I-steel, end girder, electric hoist and traveling mechanism. The electric hoist runs along the lower flange of the I-steel of the girder to accomplish article hoisting. It features light structure and easy installation and maintainance, and is widely used for different places for hoisting such as factories, warehouses and material yards.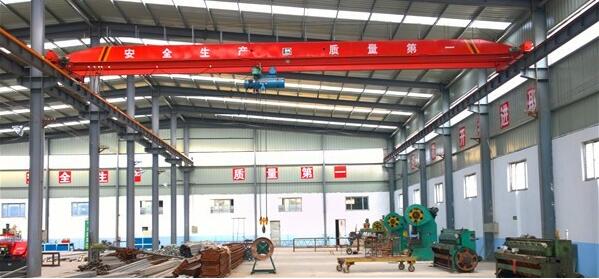 it is a light duty overhead Monorail Crane and is widely used in plants, warehouses, material stocks. However, it cannot be used in environment which is combustible, explosive or corrosive. The lifting tool of the crane is grab, which is popular in scrap place.
There are mainly two control methods: ground control or wireless remote control. They can be designed according to your needs.