HOME »
Case
»
Metallurgical wire rope electric hoist
Metallurgical wire rope electric hoist
Metallurgical wire rope electric hoist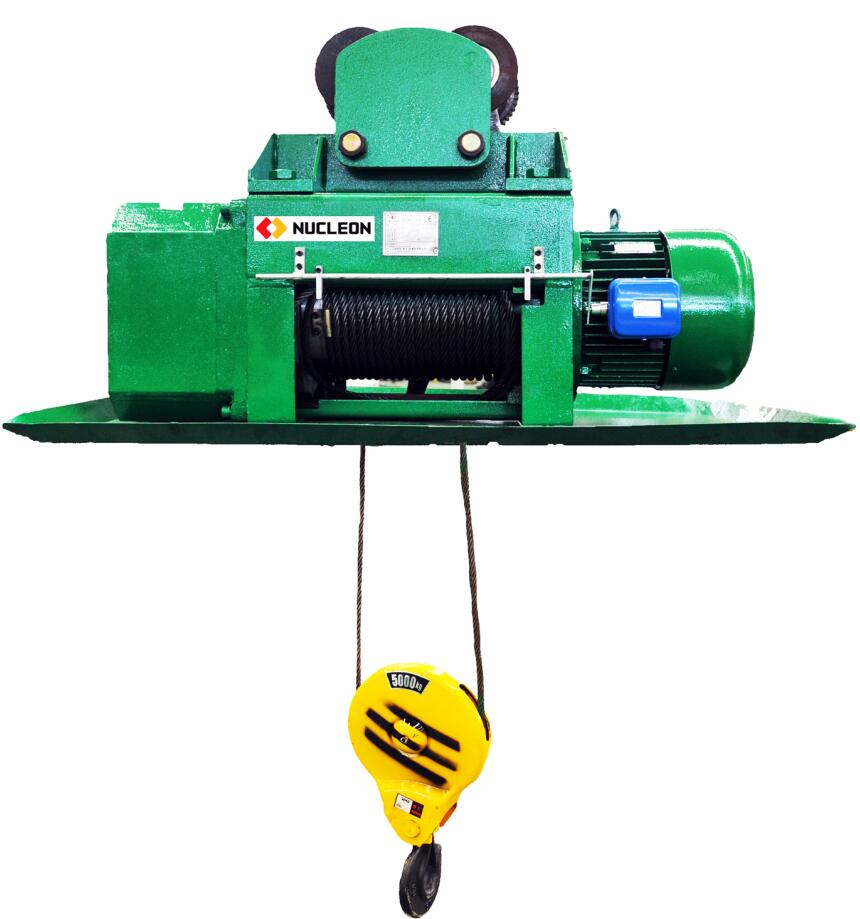 Metallurgical wire rope electric hoist: working environment temperature is not higher than 60 DEG C, working level is M5, M6. When the altitude below 1000m, the use of the site shall not be flammable and corrosive gases. Its suitable for three-phase AC power supply, 50HZ, 380V. Electric hoist lifting mechanism working level is M6, with support (working) brake and safety brake. When the utility model is in normal operation, the transmission mechanism is braked by a support brake arranged on the conical rotor motor. If from any link between motor and roller drive system fault, Causes the hook and the load to fall, The drum brake is stopped by a safety brake arranged on the reel, In order to prevent accidents caused by excessive load drop.
Metallurgical wire rope electric hoist is not only set up double brake and set up a double up the ceiling and down limit switch, At the same time, there are many kinds of safety protection devices, such as over current protection, voltage loss protection, phase sequence protection, overload limiter, overspeed protection and so on. Enhance the safety performance of electric hoist. The insulation level of the motor is H, and the 6 * 371WR steel wire rope is used to meet the requirements of metallurgical production conditions.
When the reducer and the motor are arranged below the high temperature insulation protection function. At the bottom of the electric hoist drum shell design installation of insulation board, to insulate the metal from high heat radiation.
Two-speed Metallurgical wire rope electric hoist control type using remote control or not follow type away from heat source control mode to ensure the personal safety of operators.