HOME »
Case
»
Light crane equipment
Light crane equipment
Light and small model crane equipment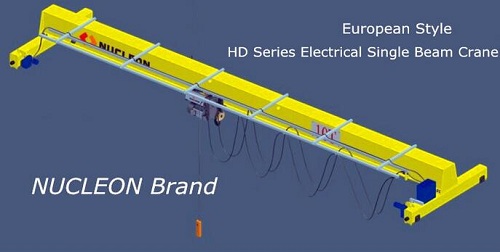 Light crane equipment is widely applications, the main types of electric hoist, hand hoist, etc., the structure of lightweight, compact, small size, versatility. In daily life is very common, but also easy to carry, rain and snow weather is relatively easy to collect, keep simple.
Electric hoist has the advantages of simple operation, convenient use, used for industrial and mining enterprises, storage terminals and other places. The weight is generally 0.1-80 tons, lifting height is 3-30 meters, can be divided into wire rope, chain hoist, explosion-proof, miniature, etc. can be used for heavy lifting or falling, transfer or handling.
The utility model has the advantages of firm structure, high strength and good safety, and the utility model is a manual lifting tool, which is used for short distance movement of goods or small equipment, and the lifting weight is less than 100T.
Light and small crane equipment, although small and exquisite, but the ability is very large, compared to some large lifting machinery, it is has better flexible, operability and practicality.