HOME »
Case
»
Indoor Overhead Crane
Indoor Overhead Crane
The importance of the Indoor Overhead Crane safe operation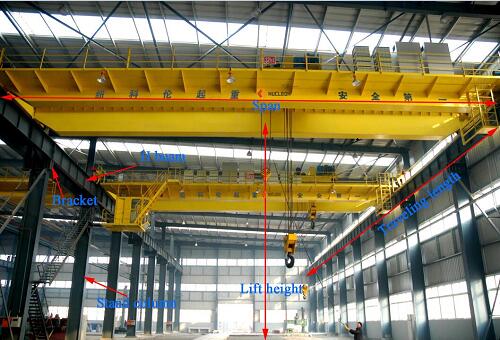 It is well known that all Indoor Overhead Cranes, port Overhead Cranes and engineering Indoor Overhead Cranes are used to lift heavy objects, so operation safety is very important. If the operation has a problem, the result is unimaginable, so we should pay attention to the operation safety whenever the Indoor Overhead Crane operates.
There are two main places you should pay special attention to.
When we start to operate the Indoor Overhead Crane, we should ensure that all the components are normal, such as hooks, wire rope, crawler, etc. Check all aspects of the Indoor Overhead Crane to ensure the safety of the Indoor Overhead Crane. In addition, the operator should receive professional training and have a business license.
The first thing to consider is the maximum weight. the heavy haul must be in the maximum weight range, so when the Indoor Overhead Crane is in operation, the operator should have a clear bearing capacity.
When an abnormal situation occurs, the operator must alert the alarm in time. Something unusual. The line of sight of Indoor Overhead Crane operation is not clear. When all of a sudden change in the weather. When the other Indoor Overhead Crane crosses the Indoor Overhead Crane almost. Some people are inadvertently exposed to heavy things.
There are a lot of signals about the operation of the Indoor Overhead Crane, so the operator must comply with the requirement of the signal when operating the Indoor Overhead Crane.
When the power has a problem, such as sudden power off, the operator should put all the handle into the "zero" button until the power is normal. We know that the Indoor Overhead Crane can move the object to other positions, usually from one side to the other. So it is forbidden to change the direction of operation under normal working condition.
There are other situations that are not suitable for lifting objects:
The command signal is not clear or any command is given. An object with an edge angel and unparalleled ability to lift. Underground objects. The tilted pull is on the weight. More than standard load.