HOME »
Case
»
Hoist Lifting Equipment
Hoist Lifting Equipment
The operation procedures of electric Hoist Lifting Equipment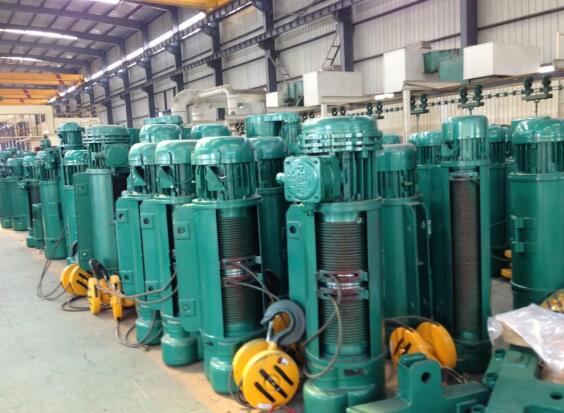 One. The electric Hoist Lifting Equipment shall be operated by a special person , and the operator shall fully master the safety operation regulations and strictly comply with the relevant regulations .
Two. The new installation or the electric Hoist Lifting Equipment installed after the inspection shall be carried out for several times .
Three. However, before the installation, do not turn on the test.
Four. Before start the serious inspection equipment, electrical machine commandment, wire rope, hook, limiter, etc., are in good condition and reliable.
Five. It is not overloaded and overhung. When lifting, the hand is not held between the rope and the object, and the lifting is strictly against the roof when the Hoist Lifting Equipment rises.
Six. When lifting the object, it is strictly prohibited to be overweight and under the suspended object. The strapping should be firm. Cushion protection should be provided at the corner of the object. Cushion protection shall be provided at the corner of the object .
Seven. It is forbidden to use electric Hoist Lifting Equipment as lifting mechanism of elevator to carry people on lifting object.
Eight. Please move to the object again just above the Hoist Lifting Equipment crane, not inclined Hoist Lifting Equipment, lifting objects, hook not in the swing state.
Nine. Use the pull line electric switch, the insulation must be good right, press the button, pay attention to a standing position.
Ten. The monorail electric Hoist Lifting Equipment must decelerate at the end of the track or near the end of the track.