HOME »
Case
»
China QD model Heavy Duty Crane machine supplier
China QD model Heavy Duty Crane machine supplier
China QD model Heavy Duty Crane machine supplier
Specifications of QD model Heavy Duty Crane
QD model overhead travelling crane
1,Lift capacity:5-550/200/50t
2,Lift height:3-40m
3,Span:2-30m
4,Work duty:M4,M5,M6,M7
5:Power:380v/50HZ/3P
6:Operate:Pendant handle, or Remote, or Cabin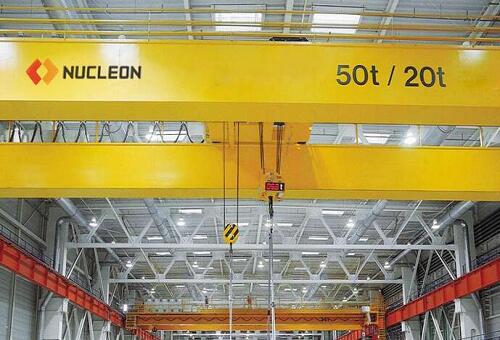 Introduction of QD model Heavy Duty Crane:
It is a kind of Heavy Duty Crane ,it is widely used in plants, warehouses, materials stocks to lift goods or materials. This crane mainly consists of strong bridge beams, crane traveling mechanism, electric winch trolley and electric system, and could be classified into several working duties,e.g.A5,A6,A7,according to the working frequency and pure working time.
Main girder of QD model Heavy Duty Crane:
The main girder includes girder box, platform, pantograph and trolley rail. The Main girder will be strictly fabricated and detected in our workshop according the design and national standard. The toughness and strength are perfect combination. It applies shot blasting and high quality painting. Well-chosen choose steel plate, advanced welding technology and equipment.
Winch Trolley of QD model Heavy Duty Crane:
The trolley are assembled with motor, reducer, brake, trolley frame, drum, hook, pulley, rain cover and other parts. It includes lifting mechanism and cross traveling mechanism. The trolley is strictly designed according to the application and working environment.
Heavy Duty;
Long Life Span;
Stable and smooth;