HOME »
Case
»
Gantry Travelling Crane
Gantry Travelling Crane
MH model electric hoist Gantry Travelling Crane is used together with CD MD model electric hoist. It's a track travelling small and medium-sized crane. Its proper lifting weight is 3 to 16 ton, proper span is 12 to 30 meters. Its proper working temperature is -20~+40℃.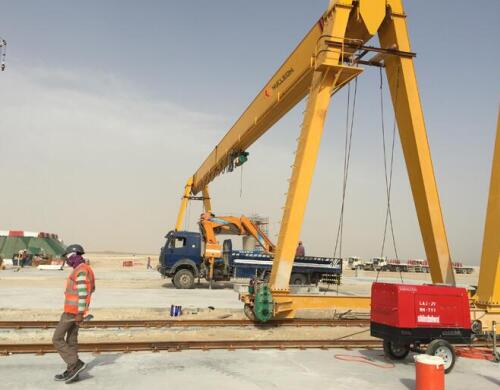 This Gantry Travelling Crane products is a regular crane widely used at open ground and warehouses to load, unload or grab materials. it has 2 controlling methods, namely ground controlling and room controlling.
Advantages of single girder hoist Gantry Travelling Crane
Simple structure, Easy installation.
Good usability and high performance efficiently.
Low and easy maintenance.
Standardized, generalized and serialized parts.