HOME »
Case
»
Gantry Hoists
Gantry Hoists
How to strengthen the repair and maintenance of Gantry Hoists?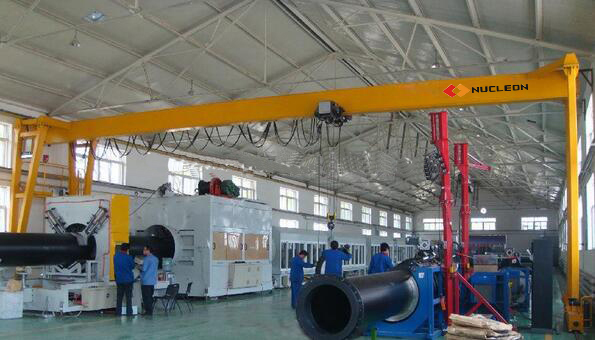 Gantry Hoists is a kind of hoisting machinery, is a cycle, intermittent movement of machinery. A working cycle includes: the extraction device lift the object from the extract, and then move horizontally to the designated place to drop the object, and then reverse movement, so that the extraction device is returned to the original position, so that the next cycle.
Repair and maintenance is decided to Gantry Hoists equipment can keep follow-up vitality, create more economic benefits. In the inspection process of the lifting equipment at the grass-roots level, it is found that the maintenance funds of each unit are not fully implemented, Buried a serious security risks. Used as a unit of leadership, should attach great importance to the repair and maintenance of equipment, In the device to create economic benefits at the same time, should also put money into the repair and maintenance of equipment work, to ensure the safety of person and equipment.