HOME »
Case
»
Gantry Crane 2 Ton
Gantry Crane 2 Ton
Gantry Crane 2 Ton
Gantry crane mainly consisted of steel gantry structure, lifting mechanism(electric hoist/winch trolley ), crane traveling mechanism, electric equipments and other accessories.
Gantry crane normally working outside, crane and electric traveling and lifting mechanism should equipped with rainproof cover.
Mainly composed of main girder,  ground beam, landing legs, outrigger, ladders, platforms, driver's room, etc.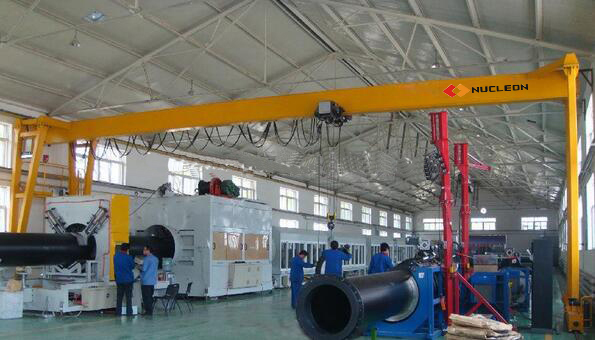 Lifting capacity is 3ton to 20ton;
Span is 12m to 30m;
Lifting height is 6m, 9m, 12m, etc;
Working duty is A5;
Working temperature is -20°C to + 50°C.