HOME »
Case
»
EOT Double Girder Overhead Bridge Crane Trolley With Hook
EOT Double Girder Overhead Bridge Crane Trolley With Hook
EOT Double Girder Overhead Bridge Crane Trolley With Hook
General descrption
It is of advanced technology, whose design is based on international standard: FEM (Europe), DIN (Germany), ISO(International), equipped with many advantages such as: strong rigidity, light dead weight, low power, outstanding structure design etc.
The configurations are very advanced, such as Schneider electricals, ABM/Nord / SEW triple gear motor (three in one: motor, gear box, brake), galvanized high strength wire rope, self-adjusted disk brake, hard tooth reducer, programmable lifting limit switch, and so on.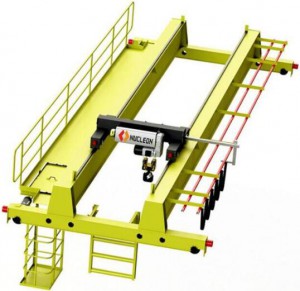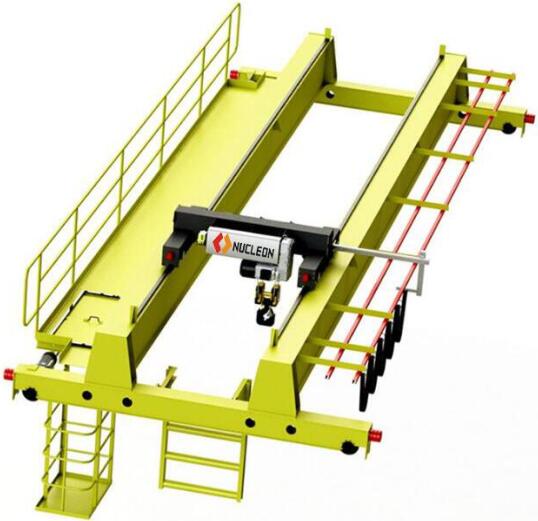 Advantages       EOT Double Girder Overhead Bridge Crane Trolley With Hook
1.Light dead weight, light wheel load, small boundary dimensions, dependable performance, easy operation.
2.Light wheel load and small boundary dimensions can reduce the costs of plant construction, save capital investment of lighting, heating and so on.
3.Using high-quality compnents can reduce failure rate and maintenance costs. Lowing consumption of total power can reduce the costs, it has remarkable energy-saving effect.