HOME »
Case
»
Electric Trolley Overhead Crane
Electric Trolley Overhead Crane
Double Girder Electric Trolley Overhead Crane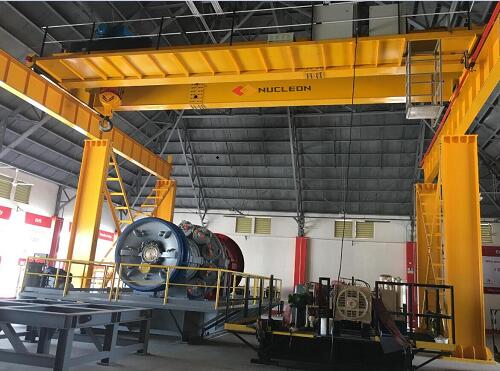 1.Double Girder Electric Trolley Overhead Crane sometimes also called bridge cranes, EOT cranes or QD type Electric Trolley Overhead Crane, which are cranes winch traveling along the bridge between parallel runways. It is composed of main beam, end carriage, hoist or winch, electric power transmission device and operation room.
2.The Double Girder Electric Trolley Overhead Crane is widely used indoors, station, port, workshop, plant, stockyard. Double girder overhead bridge cranes are an excellent choice where high speeds and heavy service are required.
3.There are three control method, Pendent line, Wireless remote control and Operation room. This overhead bridge crane is suitable for any environment.
4.We can customized overhead crane according to customer need.