HOME »
Case
»
Electric Hoist Exported To Morocco
Electric Hoist Exported To Morocco
10 Ton Electric Hoist Exported To Morocco
As early as a week ago, our employees had already loaded the car and sent it to Tianjin port China overnight. In order to ensure that 10 sets 10 Ton Electric Hoist and 20 sets 5 Ton Electric Hoist arrived at the port as scheduled. The 11 sets Electric Hoist will experience the long time. A 40-day drift to Morocco.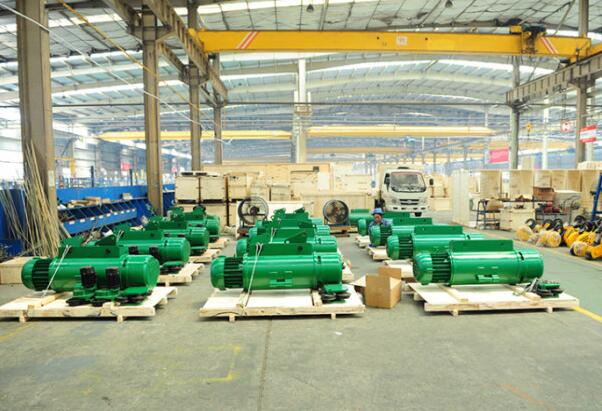 Check the hoisting wire rope electric hoist, center conductive device, smooth line, transformer and motor wire connection is correct, and check whether the ground is good.
Please don't lifting more than the rated load, the rated load on the hook plate has mark. Oxygen, acetylene used and stored in strict accordance with the safety rules, stick to do safety construction, do work wrist is expected to do site.
Before the use of electric hoist, please make sure the brake is reliable before use.
NUCLEON is professional electric hoist, overhead crane, gantry crane and jib crane manufacturer in China.

Nucleon Crane Group is china famous Single girder Overhead Crane Manufacturer and double girder Overhead Crane Manufacturer.

See more:http://www.nucleoncranegroup.com
http://www.nucleonoverheadcrane.com

Email:info@nucleoncranegroup.com
If you have any questions, Please don't hesitate to contact me.