HOME »
Case
»
Double Hook Gantry Crane
Double Hook Gantry Crane
Double Hook Gantry Crane is composed of double main girders, supporting legs, upper end girders and lower end girders. The portal frame is divided into box, truss, box and truss mixing and other forms, which are welded by steel plate and section steel respectively. In order to facilitate storage and transportation, the main beam, supporting leg and lower cross beam are connected by bolts. Lifting mechanism: The car assembled by motor, reducer and drum as lifting mechanism can run along the main girder, as shown in the random general drawing. Car operating mechanism: It consists of motor, reducer and big wheel, or cycloid pinwheel reducer and big wheel.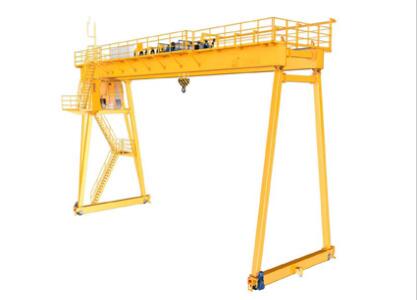 Main Features of MH model Double Hook Gantry Crane
1.Simple and compact structure, steady performance.
2.Easy to install and high efficiency.
3.Overload, low voltage protective device.
4.Pendent control and remote control.
5.Easy maintenance.