HOME »
Case
»
Double Girder EOT Crane 25 Ton
Double Girder EOT Crane 25 Ton
LH model electric hoist crane Double Girder EOT Crane 25 Ton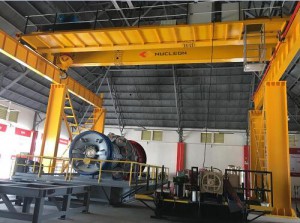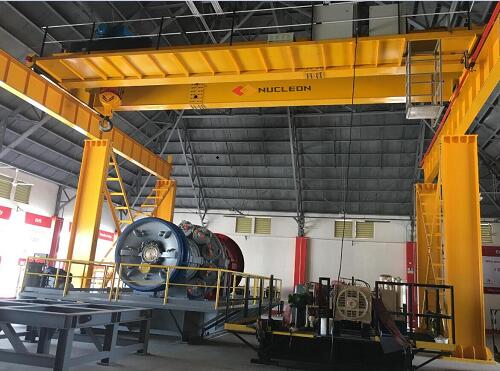 Product Description
LH model Double Girder EOT Crane 25 Ton(overhead crane) is traveling on fixed support frame, it is using wire rope electric hoist as lifting mechanism;
The crane beams adopts box-type welding frame, the beam body is strong.
It is an mid-duty class EOT crane, the duty class is A3~A4, the working environment temperature is -20 ~ +45 centigradethe
The rated capacity is 25 tons, the span is 7.5-35m.
The control modes are cabin control, pendant pushbuttons control or remote control for choice.
This EOT crane(double beam overhead crane) is widely used in plants, warehouses, material stocks to lift goods. It is prohibited to use the equipmenmt in the combustible, explosive to corrosives environment.