HOME »
Case
»
Clam Shell Grab Overhead Crane
Clam Shell Grab Overhead Crane
QZ Clam Shell Grab Overhead Crane
QZ Clam Shell Grab Overhead Crane is heavy work, the working-level is A6. Rated lifting weight is 5~20T and the grab opening direction have parallel and perpendicular to the main beam these two kind.
The capture device is four-rope grad with double drum , simple structure, reliable operation. Grab can open and close at any height .
Grab only applies to granular material which on the natural state , when grab underwater items or special items, shall be mention particular when ordering .
The crane can be used indoor or outdoor, increase the rain cove for outdoor .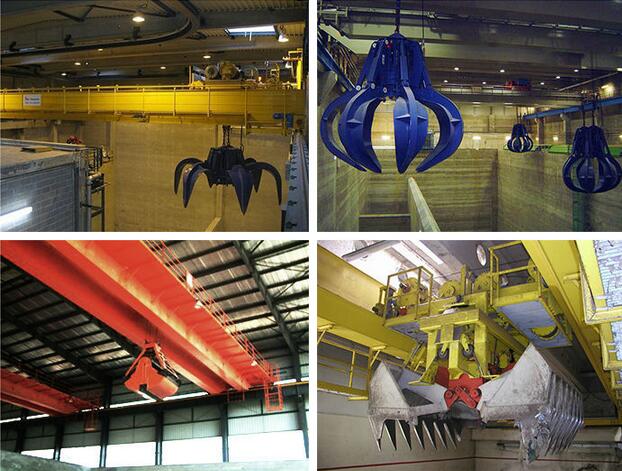 Main Features of QZ Clam Shell Grab Overhead Crane
1). Reasonable structure, strong bearing capacity
2). Low noise, soft starting and stopping
3). Safe and reliable operation
4). Commodious cabin and open view
5). Low cost maintenance, long working life
6). Strong box type, welding by machine hand.
7). Wheels are vacuum casting, medium frequency quenching
8). Wheels, wire rope drum, gears, couplings are processed by CNC machine center, TOP quality control.
9). Heavy duty slip ring  motor, Or Sq. cage motor with VVVF, IP54 or IP44,insulation class F or H, soft starting and smooth running.
10). Siemens main electric parts are used for durable and safe operation