HOME »
Case
»
China Supplier BZ Jib crane for Workshop
China Supplier BZ Jib crane for Workshop
China Supplier BZ Jib crane for Workshop
• China Supplier BZ Jib crane is a kind of light and small lifting equipment. It has the advantages of novel structure, high efficiency,energy saving, time and labor saving, reasonable, simple, convenient operation, flexible rotation, and large working space.
•Random operation in the three-dimensional space, in short-distance and intensive transportation occasions, shows its superiority than other conventional lifting equipment, and is an energy-saving and efficient material lifting equipment. It can be widely used in fixed places such as workshop production lines, warehouses, and docks.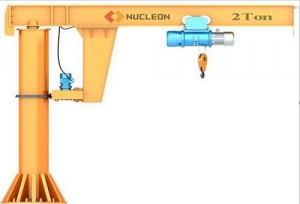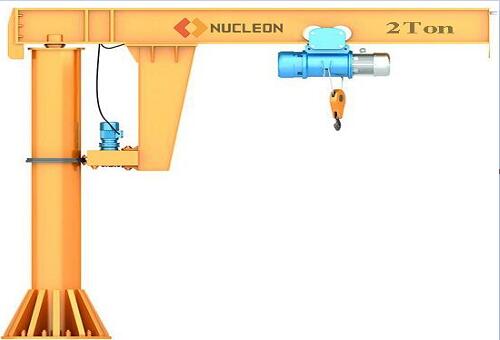 Rated Capacity
t
0.5
1
2
3
5
10
Beam length
mm
2000~6000
Lifting height
mm
2000~6000
Lifting speed
m/min
8; 8/0.8
Travelling speed
m/min
10; 20
Turning speed
r/min
0.76
0.69
0.6
0.53
0.48
0.46
Turning degree
degree
360°
Duty Class
A3
Power source
380V, 50HZ, 3 phase (or other standard)
Working temperature
-20~42°C
Control model
Pendant pushbutton control or remote control