HOME »
Case
»
5 ton electric hoist
5 ton electric hoist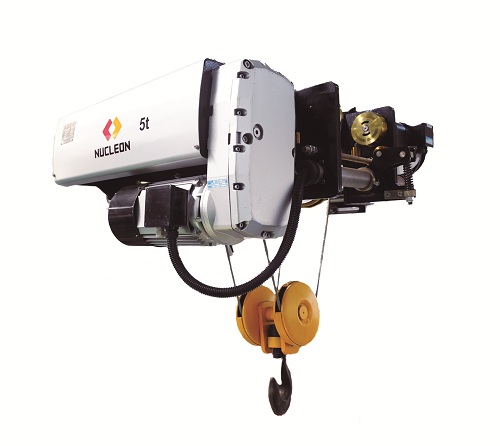 ND wire rope electric hosit
ND wire rope electric hosit is designed and manufactured in accordance with the latest FEM Standard, which gives this hoist an advanced design and beautiful appearance.
All the driving units are imported from Germany.
ND wire rope electric hoist boasts 13 patents, making it in the world leading list of electric wire rope hoist.
Frequency inverter→ precise localization and mimimum impact.
Smart safety monitor recorder → 24/7 recording each operation.
Maintenance → very easy because there are mimimum quick-wear parts.
Operation → simple, safety and efficient.
Taking up minimum space but providing maximum lifting height.
The travelling trolley can be adjusted.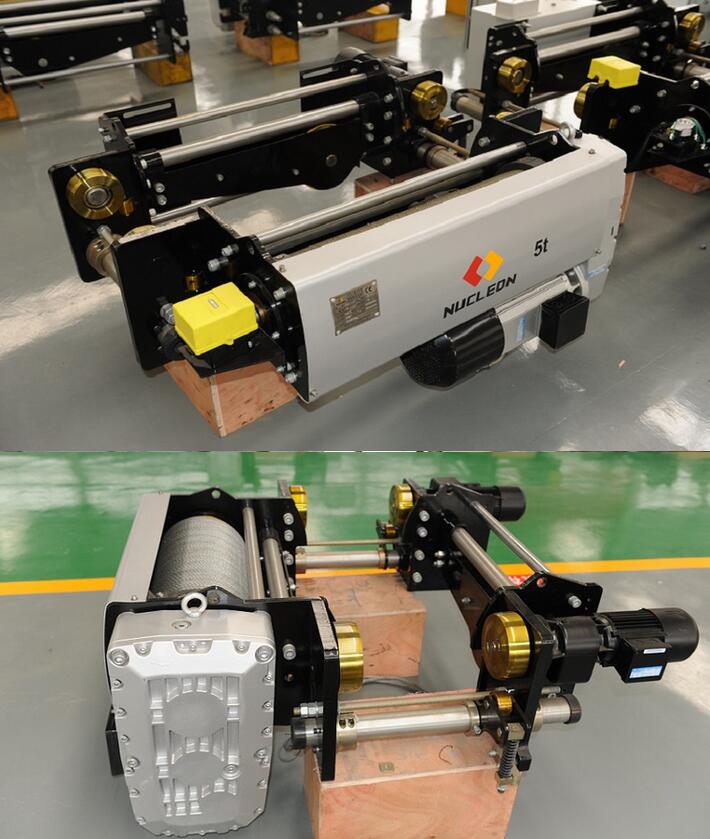 5 ton electric hoist Lifting height 6-12m
Hoisting speed 0.8/5.0 m/min
Cross traveling speed 32/8m/min(Frequency inverter control)
Power source 380V, 50HZ, 3 phases
Control voltage 36v(or 48v)
Control model Pendant line with handle control
Working temperature -20~+42℃
Motor's protection class IP55
Motors insulation grade F
Duty class of crane ISO M5(FEM 2m)
Lifting motor ABM
Cross traveling motor ABM
electric hoist parts