HOME »
Case
»
10 Ton Bridge Crane Trinidad
10 Ton Bridge Crane Trinidad
10 Ton Bridge Crane Trinidad and Tobago Order
We are Nucleon Crane Group company, a company specializing in the production of cranes, which are widely used in steel mills, power plants, petrochemical plants and other industries.
On May 7 2019, Nucleon Crane Group signed contract of 2 sets of NLH 10 Ton Double Girder Bridge Crane and 2 sets HD Model 5 Ton Single Girder Bridge Crane with Trinidad and Tobago Bridge Crane.
10 Ton Bridge Crane and 5 Ton Bridge Crane Parameter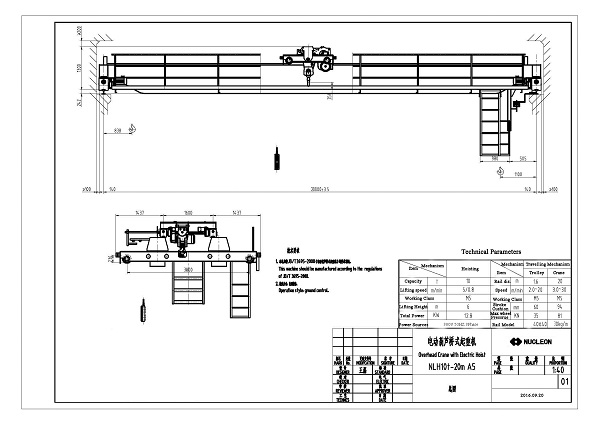 1.      Capacity: 10 Ton & 5 Ton
2.      Span:20m
3.      Lifting height: 6m
4.      Duty class of crane: M5
Nucleon Bridge Crane is whole-owned subsidiary of Nucleon Crane Group, which is China Bridge Crane Factory, main product: Bridge Crane, Gantry Crane, Electric Hoist and Winch. founded in 2005, the registered capital of 270 million Yuan, covers an area of 450000 square meters, There are 1700 staff in our company and 400 people of them are sebior and medium technicians. We are specialized in manufacturing Gantry Crane, Bridge Crane, Jib Crane, Electric Hoist, Electric Winch, and we are located in Henan Crane Industrial Park, which has good reputation by "Town of China Crane"
Nucleon Crane Group is china famous Single girder Bridge Crane Manufacturer and double girder Bridge Crane Manufacturer.
See more:http://www.nucleoncranegroup.com
http://www.nucleonBridgecrane.com
Email:info@nucleoncranegroup.com